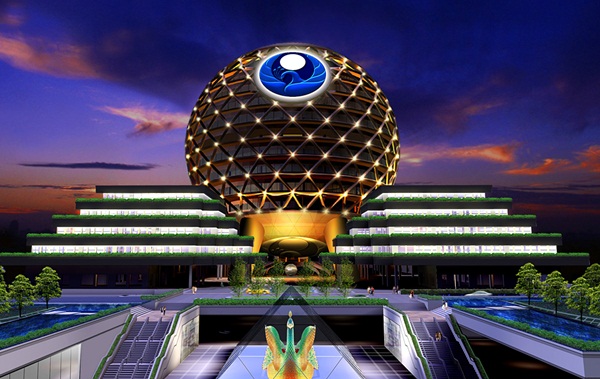 An Introduction
Dhammakaya Open University (DOU) offers a high-quality education in Buddhist principles and practice through a long distance learning system. DOU is a private university with highly qualified instructors, operating in compliance with educational regulations under the Bureau of Private Postsecondary and vocational Education of the State of California, USA, and pursuant to California Education Code (CEC) Section 94739(b)(6).
DOU's main office is located in Azusa, 40 miles East of Los Angeles, California. Our address is:
DOU has over ten branches offices across the US, also has International branches located in Europe and Asia.
Please see the Contacts section.
In Thailand, DOU has established the office as an agent for enrollment and registration process.
23/7 Mu 7, Khlong Sam, Khlong Luang, PathumThani 12120, THAILAND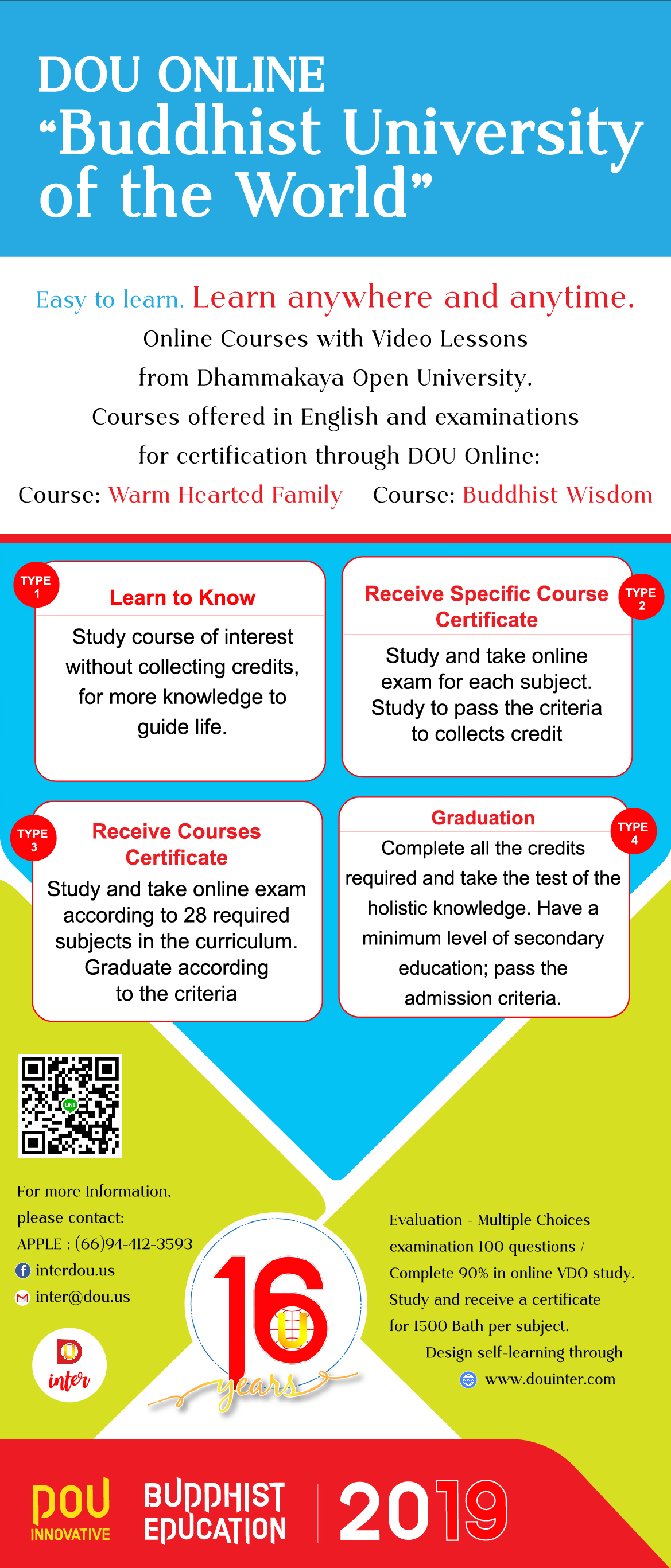 Introduction to DOU
https://sites.google.com/a/dou.us/interdou/home

Academic Programs
https://sites.google.com/a/dou.us/interdou/academi...